Well we are back in our classroom. Today we did review of math concepts for both boys. Kevin is getting the concept of even and odds, even though it is a hard concept to learn without any division concepts. Counting by 2's is also on the agenda.
Adam got through his patterning chapter and moved on to fun on the computer.
Also we reviewed greater than, less than and equal to concepts.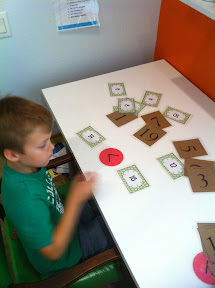 Adam is reading his little high frequency word readers like a pro!
Kevin is learning about nouns and adjectives and is also mastering them with ease!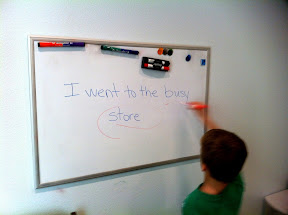 It is nice to be back home!
Yesterday the boys had their Spanish class and their Art class at the CHEP site. Adam was awesome in Spanish and Kevin excelled in art!!
Again they show us how different they both are.
Yesterday I spent a good portion of the afternoon making my lesson plans for the next couple of weeks. The circles are things I need to prep for.
- Posted using BlogPress from my iPhone